India's best Diabetes Care Program
Affordable diabetes treatment by top doctors

Sustainable Diabetes Reversal

Blood sugar control, without medicines

30+ blood tests, unlimited consultations & App based tracking

Free Tele-consultation

---
Fill details to get a call from our diabetes consultants
Signup for Diabetes program
Just complete a simple 5-minute online application to check your eligibility for the program and enroll.
Meet your care team
We'll match you with a Mantra health coach available 24/7 to you via call or chat.
Connect to our app
Follow suggestions provided by the app and your coach to beat diabetes. Track your progress in the app
The world's best diabetes clinic in your pocket
Our medical providers and health coaches are available on a near real-time basis through an easy-to-use mobile application. Our advancements in technology and data science enable expert care and personalized care plans for all of our patients.
Benefits of our Diabetes Program
DiabetesMantra doctors/ experts treat diabetes through a combination of a healthy diet, exercise, and medication. Our diabetes treatment experience is a better traditional in-person approach in multiple ways:
Dedicated health coach
Daily support and answers to Diabetes questions are just a message away

Continuous medical supervision
Physician-led care team monitors your Diabetes continuously via the app
Patient community
A private, opt-in forum for support from others suffering from Diabetes
Expert care at our home
DiabetesMantra is online—no waiting rooms, just on-demand care at home
No carbs restriction
We change what you eat, not how much you eat. Your diabetes treatment happens without starving or fasting.
Less diabetes medication
Diabetes Mantra's nutrition therapy normalizes blood sugar, which reduces your need for medication for diabetes treatment
Personalized fitness regime
Fitness regimen, Food preferences & medications—we individualize and design for flexibility to ensure long-term health.
Free Testing worth Rs 5000
Most DiabetesMantra packages includes over 30+ tests to complete diagnose and cure your diabetes
Diabetes shouldn't be ignored 
Diabetes is not a problem that can be ignored. You cannot just be taking medications and be happy that things are under control. Things are not. Let's look at some startling facts on how diabetes increases the risk of life-threatening diseases.
Heart Disease
The risk of death from heart disease is three times higher for diabetics. 80% of diabetics die of heart attacks!
Blood Pressure
75% of diabetics have high BP
Kidney Disease
Diabetes is one of the leading cause of kidney disease
Cancer Risk
Diabetes increases risk of cancer significantly
Specialization & Expertise
DiabetesMantra offers world class care for diabetes and related disorders at reasonable cost.
Diabetes Management
Diabetes is a metabolic disease in which the blood sugar levels go high in the body. Glucose is responsible for the production of energy. Glucose is present in the food that is consumed. People due to their deskbound lifestyle and obesity are more prone to suffer from diabetes. Diabetes is a prolonged disease. It can pose serious health problems. There is a risk of stroke, loss of consciousness, increased risks of heart diseases, malfunctioning of the pancreas. In extreme cases, it can damage the patient's eyes, kidneys and sometimes remove a limb.
Diabetes Reversal Therapy
We specialized in the formulation of management and control modules of diabetes and its complication as "Diabetes Reversal Therapy" that is Personalized and customized according to patients own medical and personal profile including patient lifestyle dietary and fitness routine, work profile, and family history going beyond the traditional ways of diabetes management thereby reduction of diabetes medication insulin requirement.
Obesity
Obesity means being overweight by the accumulation of excess fat within the body. Obesity is defined to some extent by measuring Body Mass Index (BMI). People become obese by consumption of excess calories, the imbalance between calories intake and calories outgoing, leading a sedentary life, lack of sleep, disturbances in lipid metabolism, and intake of medications that increase obesity. Uncontrolled obesity poses a higher risk for various complications including diabetes, sleep apnea, hypertension, heart disease, and stroke.
I was very much addicted to junk and outside food. DiabetesMantra the program helped me build a tailored diet chart for myself, encouraged me to make healthy food choices, and also taught me the correct pattern of measuring sugar levels. Now I have learned to balance my diet and my average sugar levels are much better.
I was addicted to all kinds of fatty foods and did not exercise. After joining the program, I have learned the importance of measuring the oil intake for the family and have been able to reduce my butter and fat intake. I would highly recommend this program to anyone.
I did not have proper knowledge about managing my sugar level and sometimes my sugar used to get really low. DiabetesMantra program provided me with complete education about food and medication adherence. I am now able to completely eliminate my episodes of low sugar.
Meet Best Diabetes Doctors 
DiabetesMantra's diabetologists and sugar doctors are available on a near real-time basis through an easy-to-use mobile application. Diabetes Mantra is a part of Mantra Care Diabetes and brings in international expertise. Some of our top diabetes doctors are listed below: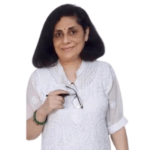 Contact us now to start a journey towards
better health