Diabetes prevention treatment online/ In-person | Best diabetes prevention Doctor
Affordable & best treatment by top rated health coaches/ doctors
Online/ Offline Diabetes prevention consultation for patients starting at 500 Rs.
 Treatment for preventing diabetes via Virtual care, Mobile tracking, In-person consultations available 24/7.
FREE Tele-Consultation
---
Book Appointment or Video Consultation online with top diabetes doctors
A New Model For Diabetes Treatment
Get diabetes treatment online/offline with regular virtual check-ins, teleconsultations, and in-person meetings.
Real, proactive health coaching
DiabetesMantra members are connected with a professional health coach for one-on-one coaching and support.
Continuous Remote Medical Care
DiabetesMantra coaches are 100% virtual and provide offline medical care as well, whenever and wherever patients need it. Our technology-enabled approach helps Weight loss without medications.
Personalized Diet Planning
DiabetesMantra practices carbs/ fats restriction while preparing a diet chart, which proves to be effective and sustainable. We individualize treatment for each person with a diet chart based on their routine and preferences.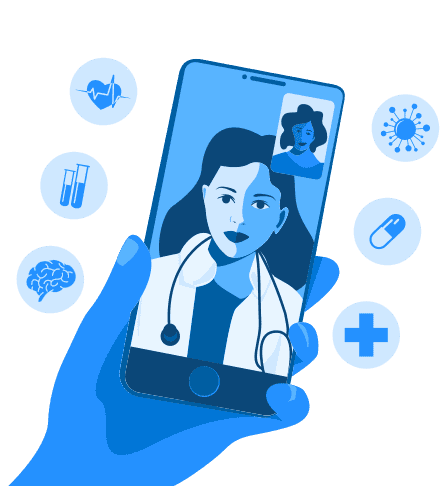 The world's best diabetes clinic in your pocket
Our medical providers and health coaches are available on a near real-time basis through an easy-to-use mobile application. Our advancements in technology and data science enable expert care and personalized care plans for all of our patients.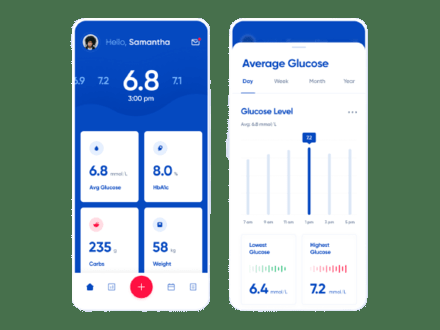 Sign up for your Diabetes program
Complete a simple 5-minute application to enroll yourself in the diabetes treatment program.
Meet your care team
We'll connect you with a Diabetes Mantra specialist who will be available 24/7 to you via call, chat, or personal meeting.
Connect to our app
Follow suggestions provided by the app and your doctor to get rid of diabetes. Track your progress in the app.
All About Diabetes prevention
Diabetes is a serious disease that affects millions of people worldwide. In diabetes, a person suffers from high blood sugar. Diabetes can cause major severe diseases like kidney failure, blindness, and heart diseases, if not controlled at the right time. Before diabetes is diagnosed, there is a condition called prediabetes which is high blood sugar level but not high enough to be referred to as diabetes. If you can prevent your diabetes in the prediabetes phase, you can get rid of it permanently. However, if you have developed diabetes then some risk factors can be controlled before they cause further damage.
Lose weight:
This is primarily the first step towards preventing diabetes. Being obese increases the chance of high blood sugar leading to diabetes. Many people with diabetes can prevent major complications by losing weight. A patient can also delay or avoid taking drugs by maintaining a healthy weight. A person can choose to diet and exercise to achieve a healthy weight. 
Opt for a healthy diet:
A balanced diet is very important for maintaining a healthy weight to prevent diabetes. A patient with diabetes can benefit by consulting a dietician to prepare a balanced diet plan.
A diet plan should include avoiding saturated fats, processed foods, and limiting intakes of carbohydrates.
Carbohydrate counting is done to measure the amount of insulin a person should be given before the meal.
Include fibre-rich food in your diet plan.
Eat whole grains. Whole grains are beneficial in preventing diabetes.
Exercise regularly:
An appropriate amount of exercise every day goes a long way.
Get at least 150 minutes of exercise per week. A person can opt for cycling, aerobics, or walking.
Exercising helps in dropping down blood sugar levels.
Research shows, aerobic exercise, and resistance training can help control diabetes.
However, hypoglycaemia can be caused in some people if heavy exercises are being practiced. Therefore, consult your diabetes care team before adding any heavy exercises to your routine. 
Monitor your blood sugar level:
Proper care of blood sugar and regular check-ups can prevent diabetes. Do to see your doctor-
If you're above 40 or have a family history of diabetes at any age. It is advised to get your sugar levels tested every three years.
If you're overweight at any age, the recommendation is to check your blood sugar level every 3 years.
Why choose us for a Diabetes prevention program?
We provide real-time access to a diabetes prevention program where members can calculate their symptoms, take online/ Offline consultation from a specialized health coach, get diet tips, food chart, and exercise tips all through the Diabetes Mantra app.
Meet the best diabetes doctor
DiabetesMantra doctors/ experts treat diabetes through a combination of a healthy diet, exercise, and medication. Our diabetes treatment experience is a better traditional in-person approach in multiple ways
Dedicated health coach
Daily support and answers to Diabetes questions are just a message away

Continuous medical supervision
Physician-led care team monitors your Diabetes continuously via the app
Patient community
A private, opt-in forum for support from others suffering from Diabetes
Expert care at our home
DiabetesMantra is online—no waiting rooms, just on-demand care at home
No carbs restriction
We change what you eat, not how much you eat. Your diabetes treatment happens without starving or fasting.

Less diabetes medication
Diabetes Mantra's nutrition therapy normalizes blood sugar, which reduces your need for medication for diabetes treatment
Personalized fitness regime
Fitness regimen, Food preferences & medications—we individualize and design for flexibility to ensure long-term health.

Avoid Diabetes Surgery
Bariatric surgery can reverse diabetes but is very risky and expensive. We reverse diabetes without surgery.
10,000+ Happy Patients from Mumbai & the world
Our patients are redefining success
"I was diagnosed with Type II diabetes at young age. DiabetesMantra played a pivotal role in my diabetes reversal. They have excellent doctors in their online Mumbai Clinic who tracked my symptoms, designed my diet, advised exercise and medications. I couldn't have asked for a better diabetes treatment in Mumbai."