Orthopedic care program/ Best Orthopedic Surgeons
Get rid of bones and muscle problems caused by diabetes.
Orthopedic care by top orthopedic surgeons whenever and wherever needed
Affordable orthopedic care session starting at 500 Rs/per session (available online and in-person 24/7)
Book Appointment
---
Book Appointment or Video Consultation online with top diabetes doctors
Diabetes Mantra New Model For Orthopedic Care
We will identify the problem through different assessments, evaluations, etc, and provide personalized care created for each person based on the joint and muscle issues they are facing.
Diabetes Mantra tries to equip individuals to make changes in their lifestyle by a step-wise method. We also try to train individuals with some skills to get rid of their joint pains that are making their day-to-day life difficult.
Specialized Team of experts
We have a specialized team of experts who have done a lot of diabetes research, and bones & muscle issues and have successfully recovered a lot of patients.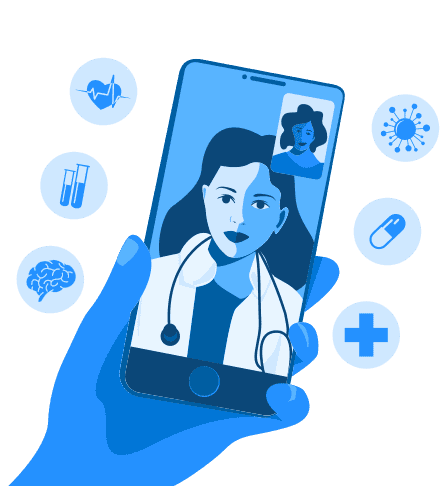 The world's best diabetes clinic in your pocket
Our medical providers and health coaches are available on a near real-time basis through an easy-to-use mobile application. Our advancements in technology and data science enable expert care and personalized care plans for all of our patients.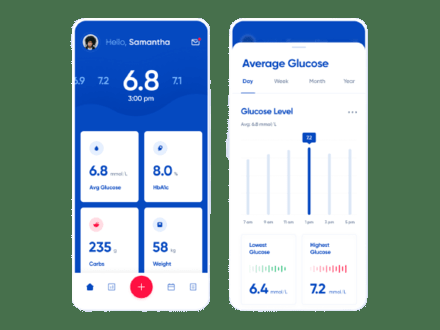 Signup for Diabetes program
Just complete a simple 5-minute online application to check your eligibility for the program and enroll.
Meet your care team
We'll match you with a Mantra health coach available 24/7 to you via call or chat.
Connect to our app
Follow suggestions provided by the app and your coach to beat diabetes. Track your progress in the app
All about Orthopedic care in diabetes
The human body is made of muscles, bones, nerves, joints, ligaments, tendons, and many other tissues. If any damage is caused to these tissues or structures through any means is called orthopedic diseases.
Orthopedic diseases in diabetes
People suffering from diabetes have greater chances of being affected with orthopedic problems. Diabetes causes a number of problems. These are some of the common diseases caused by diabetes if not controlled within the time:


Charcot Joint and Foot: The main symptoms of the disease are loss of sensation which even leads to loss of feeling and discovery in case of any injury. The cut or the injury then leads to infections
Osteoporosis: This causes bones to weaken down which then becomes more vulnerable to fractures. The risk can be lowered down by maintaining a healthy diet and lifestyle.
Osteoarthritis: this causes in the breaking down of cartilage in between the joints. People affected with the disease suffer from joint pain, swelling, stiffness, and a loss of mobility in the joint.
DISH (Diffuse Idiopathic Skeletal Hyperostosis): These generally occur around the spine where ligaments and tendons become hard. The hardened ligaments and tendons then turn to bones which have to be importantly removed. Also, this problem occurs more commonly in people suffering from type 2 diabetes.
Dupuytren's contracture: There is a band or sheet of connective tissue, called "fascia" underneath the skin. Diabetes causes them to thicken which leads to tightening of the skin and results in impaired functioning of the hand.
Orthopedic care in diabetes
A diabetic person is prone to some of the other orthopedic problem which needs to be treated immediately. With the management of blood glucose levels, it is also very important to take care of the other serious issues which are the resulting ailments of diabetes itself. The orthopedics care is given to all the DiabetesMantra patients preventing them from suffering from further issues. They are given certain exercising tips and diet planning to manage the health of their joints, bones, ligaments, and other connective tissues.
Treatments provided by DiabtesMantra
The team of DiabetesMantra provides their patients with prior precautions. Also, there are these surgeries according to the need of the patients available at the center which are done by the top-most orthopedic doctors and orthopedic surgeons:


Spine surgeries
Hip and knee replacement
Arthroscopic surgeries
Fracture fixation
Meet the best diabetes doctor
DiabetesMantra doctors/ experts treat diabetes through a combination of a healthy diet, exercise, and medication. Our diabetes treatment experience is a better traditional in-person approach in multiple ways
Dedicated health coach
Daily support and answers to Diabetes questions are just a message away

Continuous medical supervision
Physician-led care team monitors your Diabetes continuously via the app
Patient community
A private, opt-in forum for support from others suffering from Diabetes
Expert care anywhere anytime
DiabetesMantra is 100% online—no waiting rooms, just on-demand care
No carbs restriction
We change what you eat, not how much you eat. Your diabetes treatment happens without starving or fasting.

Less diabetes medication
Diabetes Mantra's nutrition therapy normalizes blood sugar, which reduces your need for medication for diabetes treatment
Personalized fitness regime
Fitness regimen, Food preferences & medications—we individualize and design for flexibility to ensure long-term health.

Avoid Diabetes Surgery
Bariatric surgery can reverse diabetes but is very risky and expensive. We reverse diabetes without surgery.
10,000+ Happy Patients from Mumbai & the world
Our patients are redefining success
"I was diagnosed with Type II diabetes at young age. DiabetesMantra played a pivotal role in my diabetes reversal. They have excellent doctors in their online Mumbai Clinic who tracked my symptoms, designed my diet, advised exercise and medications. I couldn't have asked for a better diabetes treatment in Mumbai."