Diabetes treatment Online | Best Diabetes doctor
Affordable & best diabetes treatment by top health coaches/ doctors
Treatment for Type I, Type II diabetes & pre-diabetes via virtual care & teleconsultations available 24/7
Online diabetes care consultation starting at $10.
Free Tele-Consultation
---
Book Appointment or Video Consultation online with top diabetes doctors
Understanding Diabetes in Pregnancy - Gestational Diabetes Mellitus (GDM)
Gestational diabetes mellitus (GDM) only happens during pregnancy. It means you have high blood sugar levels, but those levels were normal before you were pregnant. GDM is caused by the pancreas not being able to produce enough insulin to account for the increased requirement of insulin during pregnancy.
Real, proactive health coaching
MantraCare members get matched with a professional health coach for one-on-one coaching and support
Continuous Remote Medical Care
MantraCare coaches are 100% virtual and provide care, whenever and wherever patients need it. Our technology-enabled approach helps manage diabetes without medications.
Personalized Nutrition Therapy
MantraCare practices carbs/ fats restriction that is effective and sustainable. We individualize treatment for each person, with a diet chart based on your routine and preferences.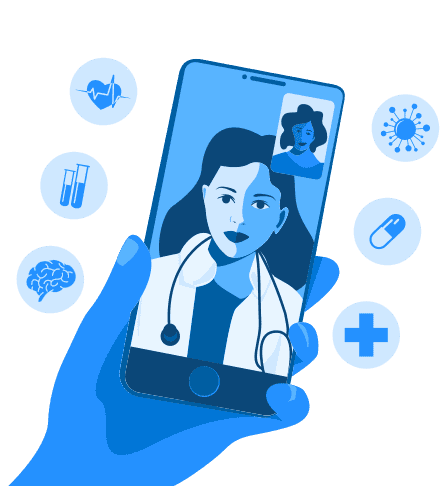 The world's best diabetes clinic in your pocket
Our medical providers and health coaches are available on a near real-time basis through an easy-to-use mobile application. Our advancements in technology and data science enable expert care and personalized care plans for all of our patients.
Signup for Diabetes program
Just complete a simple 5-minute online application to check your eligibility for the program and enroll.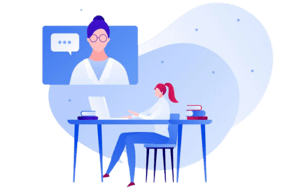 Meet your care team
We'll match you with a Mantra health coach available 24/7 to you via call or chat.
Connect to our app
Follow suggestions provided by the app and your coach to beat diabetes. Track your progress in the app
Women with any of the following characteristics are at increased risk of being diagnosed with gestational diabetes, compared to women without any of these characteristics:
Family history of diabetes
History of unexplained prenatal loss [death of baby from 7 months of pregnancy to few days after birth
History of having given birth previously to a very large infant, a stillborn child, or a child with a birth defect
Obesity or overweight
Having too much amniotic fluid (polyhydramnios)
Women over 25 years of age
Hypertension
Sedentary lifestyle
HDL Cholesterol less than 35 mg/dl
History of polycystic ovarian syndrome
Meet the Best Diabetes Doctor
MantraCare doctors/ experts treat diabetes through a combination of a healthy diet, exercise, and medication. Our diabetes treatment experience is a better traditional in-person approach in multiple ways:
Dedicated health coach
Daily support and answers to Diabetes questions are just a message away

Continuous medical supervision
Physician-led care team monitors your Diabetes continuously via the app
Patient community
A private, opt-in forum for support from others suffering from Diabetes
Expert care at our home
DiabetesMantra is online—no waiting rooms, just on-demand care at home
No carbs restriction
We change what you eat, not how much you eat. Your diabetes treatment happens without starving or fasting.

Less diabetes medication
Diabetes Mantra's nutrition therapy normalizes blood sugar, which reduces your need for medication for diabetes treatment
Personalized fitness regime
Fitness regimen, Food preferences & medications—we individualize and design for flexibility to ensure long-term health.
Free Testing worth Rs 5000
Most DiabetesMantra packages includes over 30+ tests to complete diagnose and cure your diabetes
10,000+ Happy Patients around the world
Our patients are redefining success
"I was diagnosed with Type II diabetes at young age. DiabetesMantra played a pivotal role in my diabetes reversal. They have excellent doctors in their online Delhi Clinic who tracked my symptoms, designed my diet, advised exercise and medications. I couldn't have asked for a better diabetes treatment in Delhi."